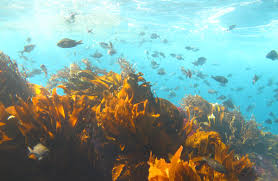 The Poor Knights Islands are a Marine Reserve off the Tutukaka coast. It is a group of rocky Islands surrounded by water full of wonderful fish.
It is three islands with cliffs and lots of trees growing on top of them. Below them is the blue ocean.
The Poor Knights Marine Reserve is used for snorkeling and paddle boarding.  Also, they are used for learning about marine life. People come from lots of countries just to go diving paddle boarding and snorkeling. 
The Poor Knights have the biggest sea cave in NZ. The Poor Knights is world famous for one of the best diving places in the world. The Poor Knights are home to the tuatara where it lives. The Poor Knights is a well-known marine reserve. It's important to many fish and its an awesome place for an adventure!
It's AWESOME! You can take boat trips any day you like and most importantly it is a fun place to visit.

Print or Save this Post