Tena Koutou,
Parent/ Teacher Interviews
This Monday the 6th of May is our Parent/ Teacher interviews. As previously stated the school will be closed on Monday. Please read the form below to view your interview time. Children in Rooms 1 & 2 are expected to attend the interview. Thank you to the Parents who have organised alternative arrangements for interviews. If there are any changes please contact the office.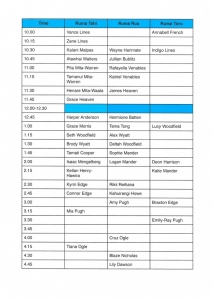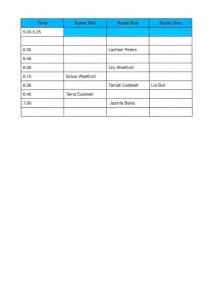 Principal and Teachers Union Meeting
Next Friday the 10th of May Whananaki School will close at 12.00pm. School will be closed to allow the Whananaki staff to attend an NZEI Union Meeting in Whangarei.
I apologise for any inconvenience this may have for you and your family. We had already planned Parent/ Teacher Interviews last term and this meeting was scheduled after that.
This is an important meeting to discuss better educational outcomes for our students and staff.

Print or Save this Post