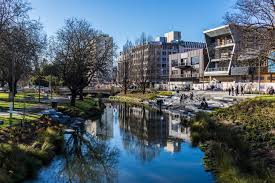 Christchurch is the largest city in the South Island of NZ and the third-largest in New Zealand. It has a population of 404,500. The Maori name is Otautahi.
Christchurch  is located in Canterbury near the East Coast.
Christchurch is known for its countless earthquakes and tornados so one of its nicknames is Earthquakes city. It had a large earthquake in 2011 and 185 people were killed. Many buildings collapsed or suffered serious damage.
There is lots of fun stuff you can do in Christchurch. You can visit the beautiful gardens and museums or maybe visit the International Antarctic Centre which is by the International airport. You can also play in some snow if is winter.
We really like Christchurch and would recommend you visit there on special occasions.
Grace H & Zane

Print or Save this Post