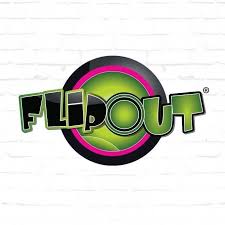 Whangarei has so much stuff to do so it's super hard to get bored.
Flipout is an amazing place to visit. It is located at 3 Wood street where Chipmunks used to be.
It has one huge building all to itself. It has it's logos on it so that you can see it from afar. On the inside, there is cool art as well.
After you pay to go inside, you have the choice to go to any trampoline in the facility. There is a foam pit in Flipout. To go into the foam pit you can either jump off a fake green car or jump of a tramp. Also, you can't flip into the foam pit or belly flop into the foam pit. There is a dodgeball tramp so you can play dodgeball while jumping around. You can try to score a goal in the basketball in mid-air.
Flipout is so much fun. My favourite tramp is the super bouncy tramp because you can jump to the next big square. If you like jumping super high,  I 10/10, recommend Flip out. 

Print or Save this Post