Invercargill is the southernmost city in New Zealand and it is the largest city in Southland. Its Maori name is Waihopai. 
There are many things to do there. You can go shopping in the malls to eat in restaurants and meet up with friends. Invercargill has the Transport Museum which is said to be the worlds largest car museum. It has many classic cars and large tractors.
Invercargill is the southernmost city in the Commonwealth of nations. Invercargill is situated on the fertile and alluvial southland plains which are amongst some of New Zealand's most fertile farmland. 
Invercargill is New Zealand's second windiest city after Wellington and has a population of 51,200.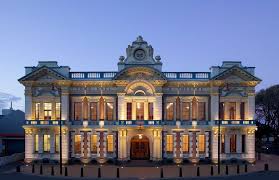 Print or Save this Post