Dear Parents/ Caregivers,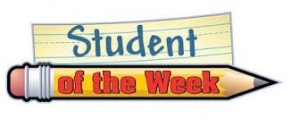 Congratulations to our Student of the Week winners
Jullian Bublitz, Vance & Zane Lines, Harper Anderson, Deon-Craig Harrison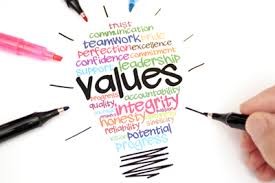 Congratulations to our Key Competencies and Values winners:
Coralee Firth-Graham, Kyrin Edge, Deon-Craig Harrison
Hukerenui School Zone Cross Country 
Whananaki School attended the annual Cross Country event at Hukerenui School. All children participated and gave their all. Well done!!! Congratulations to the following students who placed 1st, 2nd or 3rd:
Alicia Palmer 2nd, Kaelee Henry 1st, Dion Smith 2nd, Connor Edge 2nd, Pita Mita-Warren 2nd, Mason Smith 1st, Rafayella Venables 2nd, Lily Dawson 1st, Jazinta Byles 3rd, Logan Mander 2nd, Katriel Venables 2nd, Sophie Mander 1st.
Whangarei Cross Country Championships Barge Park 2019
The following students represented at the Whangarei Cross Country Championships at Barge Park. Mason Smith, Sophie Mander, Jazinta Byles, Logan Mander, Katriel Venables, Rafayella Venables, Lily Dawson, Pita Mita-Warren and Blaze Nicholas. Mason Smith placed 2nd and will compete next Wednesday in the Northland Cross Country Championships, go hard Mason! Well done and congratulations to you all. We are very proud of you and how supportive you are of each other.
Our very own Whananaki School reporter Lily Dawson was there to capture the event, here is her article:
THE DAILY BELLE
COUNTRY RUN
A RUN FOR YOUR LIFE
Morning… Kids from all over the country. Sweaty smells. Gun at the ready then BANG. All surged forward. This was their chance! Today I, Lily Isablle Dawson, as Reporter, travelled far and wide to Barge Park where many children raced for their life, on a crazy Cross Country course. Local running legend, Brian Barrach, designed the Whangarei course and also told me that the same course would be used for the Northland Champs, September 18th.  Today's story will be an interview from Whananaki School contestants. Their team consists of nine various aged children.
Their youngest, 8 year old Pronto Pita got a great score of 130 and said that he had a great time. Then up next nine-year-old Electric Ella coming 65th out of more than one hundred other nine-year-old girls. She told me that, from the moment the ear-splitting gun sound fired, she felt something take over and she passed one girl after another. Following Electric Ella comes this and last years 2nd place winner Move it Mason. I asked how it felt to come second out of so many other competitive nine-year-old boys. He answers casually  "it felt pretty good."In the ten-year-old girl's race, competitor Byles the Blitz takes the 59th place with pride. Today was her 5th time at Barge park. Last year she got 91st place and today she was aiming for the 80s. She's alright with this score though! Following very close behind in the same race as Byles the Blitz comes 60th place champ Lil Lighting.  She told me happily, "This is my third time here and I've beaten both of my former places. Today I was also aiming for the 80s but surprised even myself with this score. That just shows that it really is  'Third times a charm'!" Lively Logan is the 31st ten-year-old racer through the finish line not even fifteen minutes after he'd left. Over the line he patiently waited for his place number to be imprinted on his hand with everlasting vivid. Lively Logan then turns to wait as more runners passed until his buddy Brisk Blaze races over the line a few minutes later happily holding his hand out for number 42. He told me how it was tricky in the beginning not knowing whether to race ahead so as to not get caught up with everyone and risk tiredness or get caught and run for longer. Eleven-year-old Quickly Kate is Whananaki's next contester coming in close with place number 30. She quotes that "even though it was nerve-racking" she thought it "was lively and enjoyable". Two races later, 12-year-old Speedy Soph was running down the track, like all the others from Whananaki she had supporters running down with her. A few minutes later she passed the line and waited for her written number 27. She did have fun but in the end she was just relieved it was all over.
I was so amazed at all 9 of the marvelous runners and how supportive they were. I went around and watched all the other schools, they had many more runners but Whananaki Schools 9 runners were definitely the most supportive of their teammates! The way they even ran the races they weren't in, to support each other was so valuable. I had fun watching everyone today, and to all those people that think Cross Country should be banned at schools, you are wrong the kids enjoyed it today, it brought them closer together as a school, as classmates. It also gave them a chance to show you how good they are!
Reporter: Lily Isabelle Dawson
Writer: Lily Isabelle Dawson
Conservation Week
With the help of Samara Nicholas, Julie Holt and Matua Buck we now have our very own Rongoa garden. We have planted traditional native plants that can be used to help heal. Matua Buck taught the children about the different uses of plants like Kawakawa and how we can use them.
Next week is Conservation Week, Samara will be coming into school on Wednesday the 18th to pot and plant some of our Native trees around the school. She will also be doing a Marine Metre Squared survey in the estuary and educating the children about Micro mollusc. If you can come down and help and learn about the awesome work our students are doing that would be great.
9.30am – 10.30am  Micro mollusc sorting and categorizing – Classification of living things.
11am – 12.30pm – Potting in nursery and then planting around school and in school reserve (need closed shoe/gumboots and spades)
1.30 – 2.30 – Estuary monitoring – MM2 (low tide 4pm, start with closer to shore survey spots)
Onekainga
Next week on Thursday the whole school is going to walk up to our local Maunga/ Mountain, Onekainga. Rooms 1 & 2 will catch the bus from school leaving at 9.00am to Halverson Road. We will then walk up to Onekainga, this will take 45minutes to 1hour. The children in Room 3 will drive by car to Moureeses and to the top of Onekainga. We will learn some history of the area and then we will all walk down to Halverson Road. You are most welcome to come on the walk and if you can provide transport to Moureese please let the Office staff know. Your child/ children will need shoes and comfy clothes to walk in.
Our Students doing great things outside of school!
Cruz Ogle was named Player of the Season for his Kauri Hockey Team!
Mason Smith placed 2nd in the Whangarei Winter Series Pro 65 Motor Cross Competition!
Jazinta Byles won the Most Consistent Player for her Hikurangi Under 11's Rugby Team
Jazinta Byles & Logan Mander made it into the Whangarei Under 11's Rep Rugby team!
Cordell Tepania won the Coffee Club drawing competition winning $4,000 for our school!
Tamati Caldwell made it into the Whangarei Presidents Rugby team and played in the Taniwha Cup!
James Heaven has now achieved a Black Tip in Taekwondo, Grace Heaven has a Brown Belt & Deltah, Seth and Lucy have Yellow Tip!
Dajsean Tepania made it into the Whangarei Grizzlies Rugby team and their team won the Taniwha Cup. He is now representing in the Northland Roller Mills Rugby team and will play in the Roller Mills tournament in Cambridge at the next school holidays!
Congratulations to you all! If your son or daughter has something to celebrate please let me know.
PTA
The Whananaki School Disco starts at 5.30pm to 8.00pm. Gold coin donation. Food for sale. Prizes for best dressed. Photo Booth. See you there!

We have "Fruity Sacks" for sale at the school office or the shop. They are great for your fruit and vege shopping at the supermarket.

Have you got a ticket for the winner takes all raffle?? What an amazing raffle to be won! Only a few tickets left so get in fast as the raffle will be drawn on Wednesday the 18th September.

Do you know anyone who could donate a pig and/or sheep towards our End of Year Assembly Hangi? Please let us know as soon as possible, thanks!
Ruma Tahi
Ruma Tahi need your old pots and lids for drums. Please send them into school.
Youthtown Shed
The Youthtown Shed has now transformed into an amazing space! It has two massive mirrors so our students can learn dance and practice drama. We have just ordered with the Whananaki Playgroup lots of amazing musical instruments. And we are also going to create a Green Room for making movies with our Canon Digital Video Camera that we won. Exciting times ahead, watch this space . . .
Whananaki School Website
Check out our updated School Website, Whananaki School. Look at the Online News, here you will find writings from the students. Have a read and write a comment, the kids love getting comments! There is also a Calendar that shows all of the upcoming events. You can send notes for the bus and read all the policies and procedures.
Office
Basketball is over for this term, can all Whananaki T-Shirts be returned as soon as possible. Basketball fees, which are $10 per student per term, can be paid to the school office or directly into the B.O.T account-12-3093-0157886-00. As a reference please put your name and basketball. Basketball starts again in Term 4, keep balling!!

Please check for library books and journals to return to school.
Newsletters
If you wish to receive newsletters by email please send me a message- [email protected]. Newsletters will also be available on the school website.
Basketball
Get in quick if your interested!
Kia ora everyone
Hope you are all well. Basketball is pumping in all areas at the moment and we love seeing what you are all getting up to on your facebook posts. This email is just to invite anyone who is in or around Whangarei these school holidays to a FREE Basketball Camp for children aged between 11 and 17 years old. This camp will be run by Mata and her experienced coaches. Lots of skill work and games. There's a link below to register so pass it on to anyone you think might be interested. They will need get in quick as there are limited spaces available and they always fill up fast. You can follow any CBA updates on our facebook page but if we dont see you there, have a great school holiday with your family.
Upcoming Events
For those who like adventure races. The Frazzled Kiwi Adventure Race(www.soakedinadventure.co.nz)
Do you like Art, it is Arts Month in October, check out this link ArtsMonth(www.artsmonth.co.nz
Department of Conservation Art competition, 50 things to do(www.doc.govt/things)
End of Term 3 27-09-2019
Daylight Savings 29-09-2019
Shake-out 17-10-2019
School Photos 23-10-2019
Labour Day 28-10-2019
Noho (sleepover) Friday 1st November at school.
Kapa Haka Festival 07-11-2019
Final Assembly Tuesday 17th December 2019
End of Year Friday 20th December 2019

Print or Save this Post