Whangarei is in the North Island of NZ and it is a small city.
Whangarei is located in Northland on the East coast.
There are so many things to do in Whangarei you can go to the Pools, Laser Maze, Flip out, Heads up, parks, shopping at Town Basin.
The river that flows into the Harbour is called the Hatea River. There are three bridges that cross over the river.
My favourite thing to do is going to Laser Maze. It was very fun at Laser Maze. My Mum came with me and my Dad and my two brothers. In Laser Maze, you can put a suit on and you choose your name. My name was Terminator and you can hold a glow in a dark gun. On the gun, you can shoot and there will be a red laser. I like going to Laser Maze. I like living in Whangarei because it is a fun city.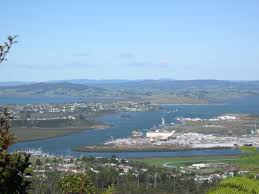 Print or Save this Post