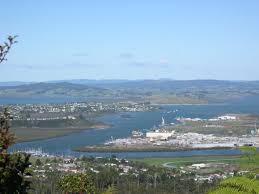 Whangarei is a small city in Aotearoa.
This city is located in the North Island on the east coast. It has the Hatea river flowing into it and a  town basin. This river has three bridges over it. Two for walking and two for driving.
There are so many things to do like visiting Lazer Maze and Flip Out. You could also have some delicious food like Mcdonalds and KFC or some pizza. In my opinion the best Pizza Hut. You could also visit the town basin and see the shops and restaurants.It also has the famous loop. the loop is a long circle that people walk or bike around.
My favourite thing to do is to go to Flip Out. Flip Out is a place where there are lots of trampolines to bounce on.
I Think Whangarei is the best place to go shopping.  

Print or Save this Post