Dear Parents/ Caregivers,
Welcome back to school and to Term 4 2019! We have had a fantastic Term 3 with many opportunities and achievements for our students to progress.
A warm welcome to Iritana Mita and Joseph Harrison who have started school in Ruma Toru! There is a lot happening this Term so make sure you check out the calendar.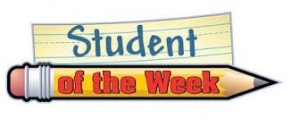 Congratulations to our Student of the Week winners
Cruz Ogle, Luke Barham, Dajsean Tepania, Conor Edge, Harper Anderson, Tamati Cooper, Dion Smith, Lia Bull & Alicia Palmer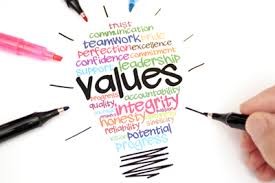 Congratulations to our Key Competencies and Values winners:
Deltah Woodfield, Jazinta Byles, Kellan Henry-Hawira, Kyrin Edge, Atawhai Walters, Kaelee Henry x2 & Annabell French
Progress with Confidence
The students have recently finished the end of Term 3 assessments. We are super proud and impressed by everyone's progress. Congratulations to the following students for their assessment achievements in PAT Maths, Reading Comprehension and Vocabulary.
PAT Maths Stanine 9- Dajsean Tepania, Jullian Bublitz, Deltah Woodfield, Zane Lines, Isaac Mengelberg
                   Stanine 8 James Heaven, Cruz Ogle, Logan Mander, Vance Lines. Grace Waetford, Kalani Malpas
PAT Comprehension Stanine 9 James Heaven, Deltah Woodfield, Cruz Ogle,  Grace Waetford, Grace Heaven Seth Woodfield
                                  Stanine 8 Jullian Bublitz, Teina Tong, Vance Lines, Harper Anderson
PAT Vocab    Stanine 9 Teina Tong, Jullian Bublitz, Deltah Woodfield, Lilly Dawson, Coralee Firth-Graham, Seth Woodfield
                      Stanine 8 James Heaven, Cruz Ogle & Grace Heaven
Northland Cross Country Championships Barge Park 2019
A massive congratulations to Mason Smith, he came 2nd in the Northland School Cross Country Championship. Awesome achievement Mason!
Kapa Haka Noho/ Sleepover
On Friday the 1stof November we will have a sleepover to practice our school Kapa Haka performance. The students will stay at school on Friday and will finish at lunchtime on Saturday. Children in Room 3 can only stay the night if one of their parents are staying. A permission slip and more information about the Noho will come out next week. If you can stay can you please let Laurel know.
Hukerenui School Cross Country 2019
We missed Logan Mander off our list of winners in the last newsletter. So you get your own special mention today! Congratulations Logan for placing 2nd!
Conservation Week
The students did a fantastic job planting native trees around the school. The front of the school looks great! Thanks Samara for coming down and supporting the kids.
Onekainga
We had a brilliant walk up Onekainga last week. The students from Rooms 1 & 2 made the walk all the way to the top, learned about the history, sung some songs, enjoyed the beautiful view and captured this photo. Thank you, Charles and Whaea T, for guiding our school and to all the parents who came along for the walk.
Teddy Bears Picnic
Soft toys came from near and far to enjoy the company of the children in Room 3. There was Andre the Bunny, Bamboo the Panda, Icey the Seal, Starbite the Penguin, Georgia the Doll Teddy Bear, Big Brown Bear, Smurfado and lots of Bears! And they brought lots of yummy food to eat. What a fun day!
Our Students doing great things outside of school!
Katriel Venables has achieved 1st Class honors in her Grade 1 Piano exam, superb
PTA
A huge thank you from all the staff, students and parents to the PTA and the Whananaki Student Board of Trustees for the awesome School Disco. Great food, music, costumes, dance moves, limbo and company, thanks!

We have "Fruity Sacks" for sale at the school office or the shop. They are great for your fruit and vege shopping at the supermarket.

Congratulations to Whaea T, winning the PTA raffle.

Do you know anyone who could donate a pig and/or sheep towards our End of Year Assembly Hangi? Please let us know as soon as possible, thanks!
Ruma Tahi
Ruma Tahi have published some excellent writing about 'Challenges'. Check out the display outside the school office or on the school website. Here is a brilliant piece of writing by Tiana Ogle.
Challenge
A challenge is something that is not always easy to do at first, but if you persevere, and put time and effort into it, you might succeed. There are a lot of things that challenge you in life. For example a new job or a new school.
 A couple of years back my challenge was reading. I was terrible at it, but I always practised at home and at school. I never gave up, I persevered and tried. Now I'm reading at a good level for my age.
Last year I started playing hockey for Kaurihohore. Everyone was better than me, but you know what I did I would always spend time practising rather than going on the Ipad. I got better and better and now know that I play well for my team.
This year I'm a year 5 and everything is different like taking on leadership roles and having harder work.  I really want to learn all of my tables and I need to work on my 6's 7's and my 8's. I'm having to do long division involving 3 digit numbers at school.  I find it challenging but I'm trying… I know I will eventually find them easy. There is an online reading program called Reading Plus. I'm on level F. I have three more combos to level G but if you get red or yellow you don't get a combo and that's what's happening to me. I'm getting really annoyed but I'm not giving up.                                                            
On Wednesday the 21st of August it was cross country. I personally don't like running but my encouraging teacher Miss McInnes always says push yourself so I did. I came 4th and nearly made it to Barge Park. It just showed me what you can do when you persevere.
 You are always going to have and face challenges in life but you have to get through them with determination and grit.
By Tiana Ogle
Ruma Tahi need your old pots and lids for drums. Please send them into school.
Youthtown Shed
The Youthtown Shed has now transformed into an amazing space! It has two massive mirrors so our students can learn dance and practice drama. We have just ordered with the Whananaki Playgroup lots of amazing musical instruments. And we are also going to create a Green Room for making movies with our Canon Digital Video Camera that we won. Exciting times ahead, watch this space . . .
Whananaki School Website
Check out our updated School Website, Whananaki School. Look at the Online News, here you will find writings from the students. Have a read and write a comment, the kids love getting comments!
There is also a Calendar that shows all of the upcoming events. You can send notes for the bus and read all the policies and procedures.
Office
Please check for library books and journals to return to school.
Newsletters
If you wish to receive newsletters by email please send me a message- [email protected]. Newsletters will also be available on the school website.
Basketball
Wednesday night basketball has started with 5 games this term. The cost is $10 per student. New players are most welcome. The dates for this term are 23, 30 October, 20, 27 Nov & 4 Dec.
Ruma Rua
Yesterday Ruma Rua learnt about the Kauri Die Back at the Hihiaua Cultural Centre in Whangarei and a Art Exhibition at the Hub called 'Where the Children Sleep'.
Art was an interesting activity. Not your run-of-the-mill pencil and paper drawing. This art media is called a cyanogram. First you apply a UV reacting chemical  to a special paper. Next you add the plant you wish to make a cyanogram of. Next you leave it out in the sun. The chemical you applied will react to the sun's UV rays and turn the paper where the plant isn't cyan in colour. The paper where the plant is will not turn cyan and you will get an accurate shape of your chosen plant. Pretty awesome, aye?
~Deltah Woodfield
Kia Ora, at Hihiaua Cultural Centre we were learning about the Kauri dieback. My class and I had to do all sorts of things: Art, Looking at Insects up Close and more! But the one that I really loved, and as you can tell by the title was Virtual Reality. Virtual Reality was so amazing, it's where you put a mask on and you are thrown into a virtual world. You see different things like a massive kauri tree and all the bugs underground. It was a great experience!  Did you know this? The kauri tree can make its own branches fall off and then it heals itself with this type of special gum. Looking down under the ground I could see these bacteria going into my mouth! It is so weird because they swim as well crawl in the dirt. After all, I really enjoyed the Virtual Reality and now I want a Virtual Reality mask!
Cordell Tepania
Upcoming Events
For those who like adventure races. The Frazzled Kiwi Adventure Race(www.soakedinadventure.co.nz)
Do you like Art, it is Arts Month in October, check out this link ArtsMonth(www.artsmonth.co.nz)
Department of Conservation Art competition, 50 things to do(www.doc.govt/things)
Labour Day 28-10-2019
Noho (sleepover) Friday 1st November at school.
Kapa Haka Festival 07-11-2019
Final Assembly Tuesday 17th December 2019
End of Year Friday 20th December 2019

Print or Save this Post