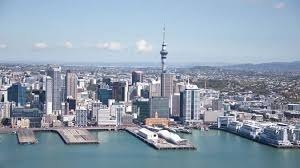 Auckland is the largest city in NZ and it has a population of more than one million. The Maori name for Auckland is Tamaki which means 100 lovers.
Auckland is located in the North Island of New Zealand in the Auckland / Coromandel region. The Pacific Ocean is on one side and the Tasman Sea on the other side. The harbour bridge joins the North shore to the rest of Auckland.
There are many things to do in the city of Auckland you could visit the Sky Tower, or you could go to the lovely French markets.  You can even go to an amazing zoo. As well as going to Legoland, you can visit Waiheke island on a ferry.
Between 1842 and 1865,  Auckland was the capital city of NZ. Auckland has very special features,  it has delicious food, unique culture, outdoor experiences and amazing scenery.
Some other facts about Auckland is you can walk from the Pacific Ocean to the Tasman Sea in just four hours there are over 50 volcanoes in Auckland the other name for Auckland is the city of sails.

Print or Save this Post